BOLDNESS IS IN THE AIR!
Design, fun and eco-responsible products, super resistant, timeless and elegant, the MOJOWs are suitable for all indoor or outdoor styles, whether minimalist, classic, Zen, design, romantic or even Scandinavian.
Stand out by incorporating a touch of mischief.
Mojow, daring in the air!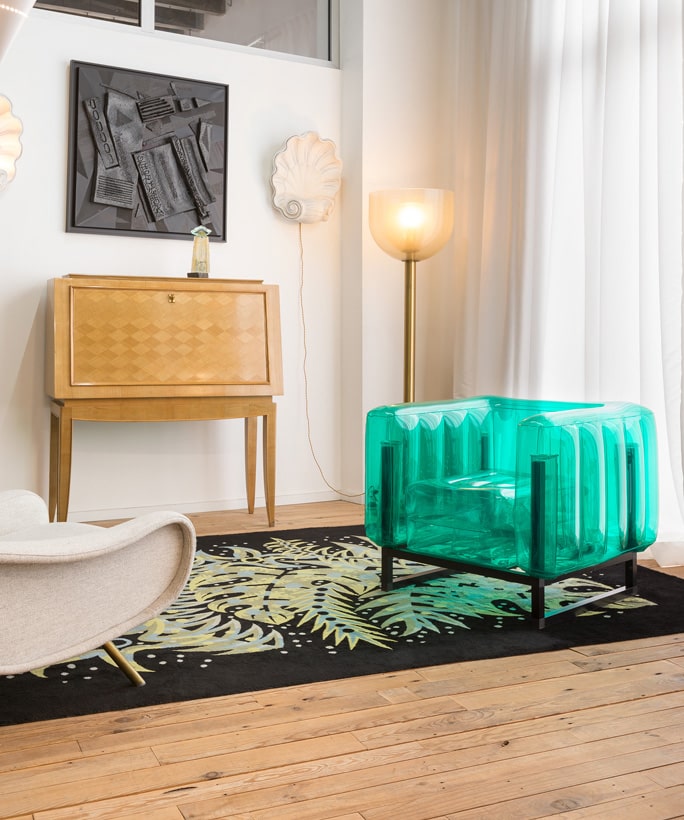 MOJOW QUALITÄT
MOJOW-Produkte pflegen unverwechselbare Zeichen! Ausgewählt aus renommierten Museumsshops (Pompidou Centre, MoMA San Francisco ...) faszinieren sie auch im Inneren als einzigartige Dekorationsstücke, wie auch außen als ikonische Gartenmöbel.
Ob drinnen oder draußen, zu Hause oder im Museum - alle MOJOW-Produkte versichern Ihnen, dass Sie niemals auf Qualität verzichten. Thermische oder mechanische Widerstände, Anti-UV-Behandlung, spezielles hyperresistentes PVC ... Überprüfen Sie die Details nicht mehr!


DAS MOJOW-UNIVERSUM
MOJOW entspringt einer verrückten Idee seines Designers. Es ist ein neuer Geisteszustand, in dem Neugier und Intuition den Lebensstil von morgen erfinden, in dem die empfangenen Ideen vorangetrieben werden sollen.
MOJOW ist ein Kreativlabor, das eine neue Möbelkollektion kreiert hat, die eine kosmopolitische Generation verführt, einen urbanen Stamm mit einem Hang zur Entdeckung. Drinnen, draußen, sitzen, liegen, mit MOJOW ist alles erlaubt, es ist das neue Nomadentum ...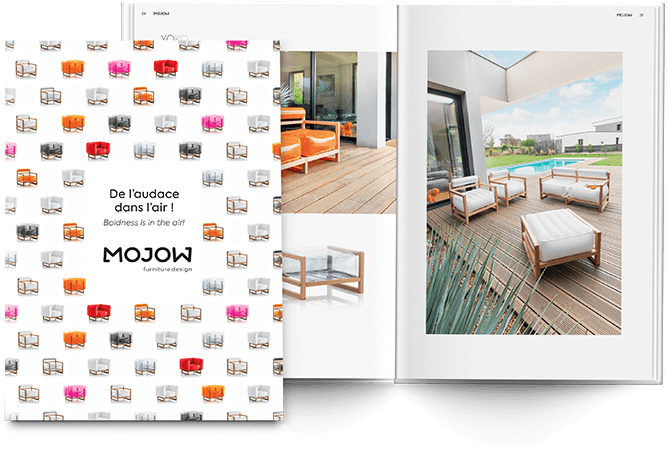 KATALOG 2020
Entdecken Sie unsere neuen Produkte und unser Mojow-Universum in unserem Katalog für 2019.
ÜBER UNS




#MojowLife
Kühner, gewagter, immer kühner! Das Leben von MOJOW glänzt mit Stil und durchbricht die Ketten des Konformismus
und der Routine ... Haben wir nur ein Leben? So viel wie mit brio erleben!
@MojowDesign